D A Hemingway:
April 2018
Lent Discussion Group — "Broken"
For a number of years, members of Bishops Offley Chapel has run a film discussion group during the period of Lent. The group is open to anyone who wishes to look a little deeper into the back story of a film and exchange related opinions, personal experiences and emotions.
The framework for these discussions has been provided by guides — such as a series of books written by Hilary Brand — which have challenged us to consider the content of a chosen film from the point of view of its characters. Generally these characters are burdened with particular difficulties and the way they rise above them provides a rich area for discussion. Films we have looked into in previous years include The Shawshank Redemption, Terminal (Tom Hanks), The King's Speech, Chocolat and The Theory of Everything.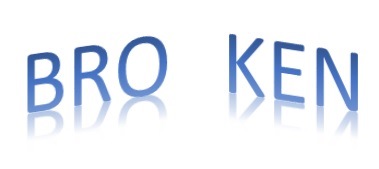 In 2017, BBC One broadcast "Broken", a gritty drama digging deep into the complicated lives of a Catholic priest and his parishioners. Produced by Jimmy McGovern, starring Sean Bean and Anna Friel, this is a first class production which is truly gripping. We decided it was great material for this year's course, reflecting on the challenging issues it raises about our society.
There are six episodes of "Broken" and each of our study sessions began by viewing one complete episode. This was followed by discussions based around the course guide notes. At some point during the evening we indulged in some lovely home-made cakes and a cup of tea!
We've been enthused and encouraged by what has been a very challenging drama — this has not been an 'easy' Lent Course but it has been first-class because it has taken us to the very heart of the gospel, to challenges that we face day-to-day; but it has also asked questions of our faith, to see that sometimes it is too easy to leap to conclusions or to be judgemental when we need to pause and to consider another's viewpoint.
Patrick, a member of the Chapel congregation, deserves great credit for his hard work and commitment; it is not too exaggerated to say that the study will have a lasting influence on our Spiritual life and awareness at the Chapel. We are doubly cheered because we've had folks from around the village, Eccleshall and Stafford along to the sessions.
Anyone interested in hearing more — perhaps running this course within their own church — then please contact Amicia (01785 280633) or Liz (01785 280478) — whilst we ran it as part of our Lent devotions, it could be usefully followed at any time.
You may also be interested in