Stafford Webteam:
February 2021
We have started a campaign to share God's love with our communities in and around Stafford.
People are invited to take a heart, say a prayer and tie it to the railings, or somewhere similar outside the church building. People are encouraged to put a heart in their window at home too, or, if you are not able to get to one of the church buildings.
So, when you are out on your daily exercise, why not pop by one of the churches.
You may also be interested in
Calendar

CIRCUIT MEETING
Tuesday 20th April @ 7:30pm
ONLINE

SYNOD
Saturday 24th April @ 9:00am
TBC

CLT MEETING
Tuesday 11th May @ 7:30pm
TBC

CLT MEETING
Tuesday 8th June @ 7:30pm
TBC
Latest news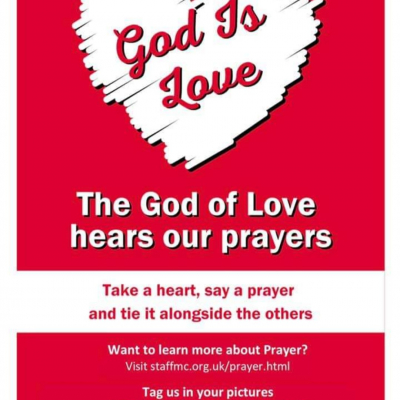 God is Love
Stafford Webteam: Thu 11 Feb 2:43pm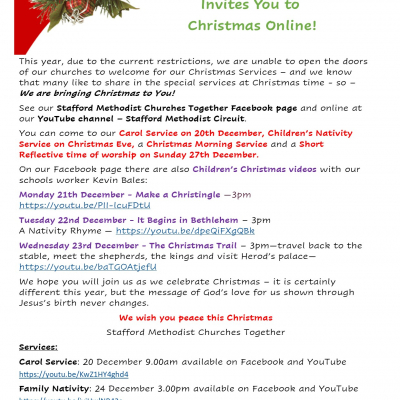 CHRISTMAS SERVICES
Stafford Webteam: Thu 17 Dec 3:33pm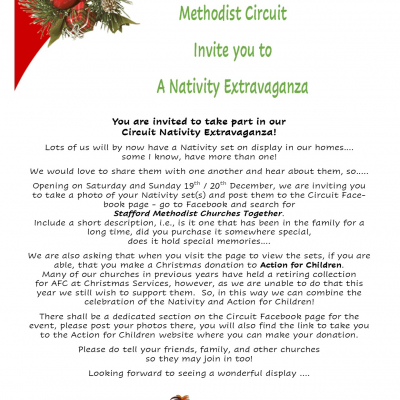 CIRCUIT NATIVITY EXTRAVAGANZA!
Stafford Webteam: Thu 17 Dec 11:06am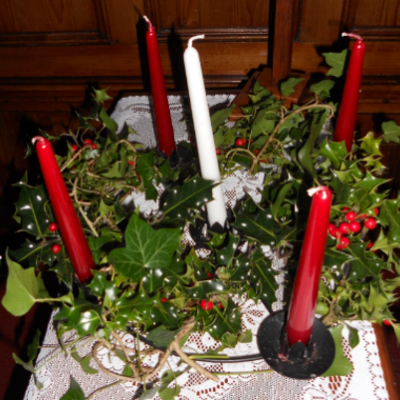 Advent Calendar with a Difference
David Hemingway: Sun 29 Nov 4:58pm
Publications

Sept Oct
PDF file

Day 3 Activity Sheet
PDF file

Day 5 Activity Sheet
PDF file

Day 4 Activity Sheet
PDF file