Stafford Webteam:
November 2018
The Church Family got together in late October to use old plastic bottle bases and tops to make striking red poppies. Paper crosses were also made. Luggage labels were inscribed with the names of all those from Gnosall lost in two world wars as well as a few made remembering relatives of those within the church now.
We held a short commemoration at the end of our work transferring the cross, paper poppies and labels into our church. Thus Remembrance was linked into services held and then two weeks later the cross was processed from the church to outside so reminding everyone of the sacrifices made from a small community in service of our country and commemorating 100 years since the end of World War 1.
You may also be interested in
Calendar

CLT Meeting
Tuesday 20th November @ 7:30pm

Luncheon Club
Wednesday 21st November @ 12:00pm

Circuit Meeting
Thursday 29th November @ 7:30pm
Eccleshall Methodist Church

Luncheon Club
Wednesday 5th December @ 12:00pm
Latest news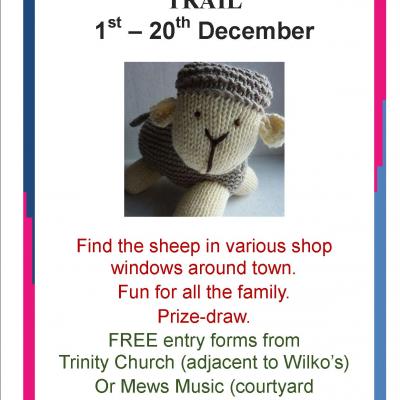 Sheep Trail!
Stafford Webteam: Tue 20 Nov 11:21am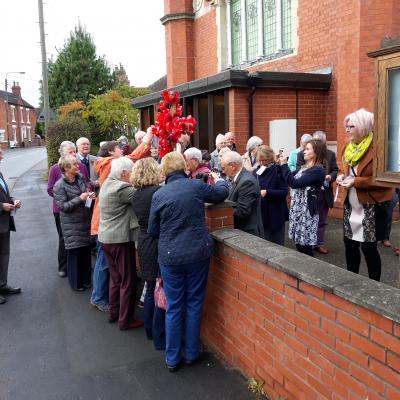 Remembrance Cross
Stafford Webteam: Wed 07 Nov 1:36pm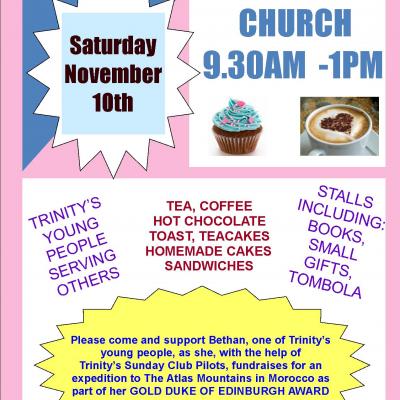 DofE Fundraising Coffee Morning
Stafford Webteam: Wed 07 Nov 11:23am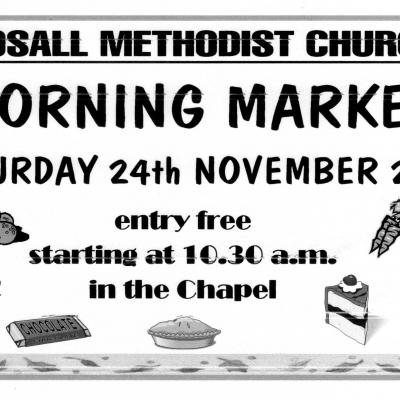 Gnosall Church Morning Market
Stafford Webteam: Wed 07 Nov 10:53am
Publications

Stafford Methodist
PDF file

Christmas Service
PDF file

Stafford Methodist
PDF file

Stafford Methodist
PDF file